Improve Your Health, Lose Weight Or Commit To A Regular Fitness Or Yoga Routine
Becca has over 35 years experience in the health, fitness & wellbeing industry and aspires to make exercise & yoga an ongoing part of her client's lifestyles, helping them to achieve their goals through motivating and friendly sessions.
The private Gym caters for those who prefer their own space for 1:2:1 personal training.
In Addition To Personal Training Becca Also Offers A Variety Of Group Fitness & Yoga Classes.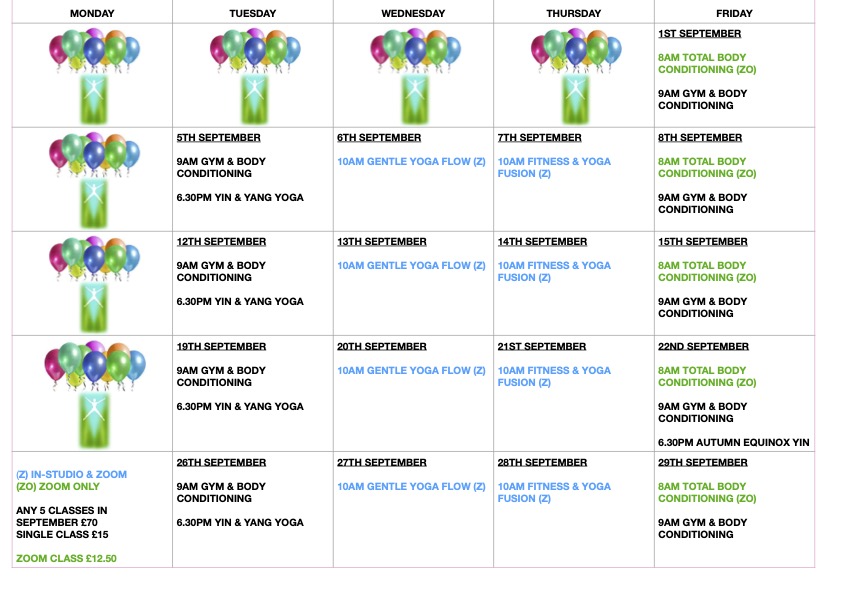 Email [email protected] to book
Guide To Finding The Right Class For You
Fitness & Yoga Fusion – An energetic class weaving Body Conditioning with weights, standing Yoga sequences, Ab's & Core work finishing with a relaxing yoga stretch.
Small Group Fitness – A mix of cardio machines, cables and free weights, some sessions may also include Spinning, Step Aerobics & Interval Training.
Gentle Slow Flow Yoga – If you are a complete beginner or a regular yoga student this is a lovely meditative class linking movement with breath. It's easy on the wrists with attention placed on alignment, technique and how to enter and exit the asanas (postures) safely.
Yin & Yang Yoga – Relax your body and de-stress your mind with Classic Hatha, Sun Salutations and Creative Flows. Passive Yin postures are also weaved into the class working into the deeper connective tissues, ligaments, tendons & fascia. Suitable for students with a least 6 months yoga practice or those who are in a regular fitness routine,
Total Body Conditioning – Exactly what it says on the tin! Low Impact Strength & Conditioning with weights working upper body, lower body, Ab's and Core.
New Classes Coming Soon!
email [email protected] to register your interest.
Mens Warm Yoga Stretch – Beginner friendly easy to follow yoga stretch perfect for if you play sport, sit a desk or spend a lot of time driving to stretch out tired muscles. The studio is heated to 25 degrees using the therapeutic heat from the far-infrared heaters.
Beginners Yoga – If you are new to yoga or maybe have been out of practice for a while this class will be the perfect session for you. Starting with the basics: how to set up your practice space, what props are, how and when to use props to assist you in postures, common language used, and studio etiquette.
Autumn Equinox Yin Yoga – Autumn Equinox Yin Yoga – Transition into the autumn season with a nourishing equinox Yin Yoga class, suitable for all even beginners. Autumn is the season to nourish our Lung Chi. The lungs include the organ of the skin and are paired with the large intestine, (the colon). This energy is all about taking in what we need and letting go of what we don't. Yin is a static yoga practice with the use of props working into the deeper connective tissues, this class will   help to balance the vata dosha — which is dominant during the Autumn.