Yoga Tree Studios is Northamptonshire's premier centre for yoga and well-being classes. The studio is situated in the stunning grounds of Brampton Heath Golf Centre in Northamptonshire offers heated and non heated classes.
As our roots become established and the branches of our Yoga Tree continue to grow we will be introducing different styles of classes and hosting workshops and teacher training all under the canopy of our luxury studio. So whether you are male or female, young or old, a beginner or an advanced practitioner, prefer a more physical or spiritual practice make sure you regularly visit www.yogatreestudios.co.uk to see what new classes, courses and workshops are available.
To book classes go to:
Autumn 2021 Classes
Feel Good Flow
An uplifting vinyasa class designed to improve stamina, strength, balance, and flexibility. Combining pranayama techniques, long thorough warm-ups, static postures focusing on alignment and creative standing sequences that are intelligently weaved together, concluding with seated and lying sequences, ending in savasana to promote a great sense of relaxation in the mind and body. The atmosphere created is both joyful and meditative. Suitable for students with at least 6 month's Vinyasa practice.
Warm Yoga Stretch 
The studio is gently heated (window's are open for extra ventilation) beginning with mobilisation before moving into traditional Hatha yoga postures. This is an open level class suitable for active beginners
Yin & Yang
This open level class is a combination of vinyasa flow linking movement with breath combined with static Yin postures with longer holds working into deep connective tissues, ligament, tendons, fascia, and even the bones!
Gentle Flow
Whatever level yoga student you are this is a beautiful meditative class that links movement with breath.
Easy on the wrists and great for the spine.
Special attention is placed on alignment, technique and how to enter and exit the asanas (postures) safely.
You will leave feeling relaxed, and your nervous system realigned.
Build Your Yoga Practice
This is an open level class which is perfect for beginners or if maybe have been out of practice for a while. This class focuses on the finer details of yoga postures and breathing, working on both your body and the mind. Starting with meditation and calming breath work before moving on to mobilising sequences followed by standing and seated postures before ending with a relaxing savasana. In this class, you'll explore the technical aspects of the postures and the effects internally.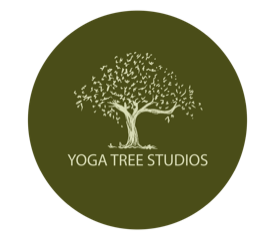 ​