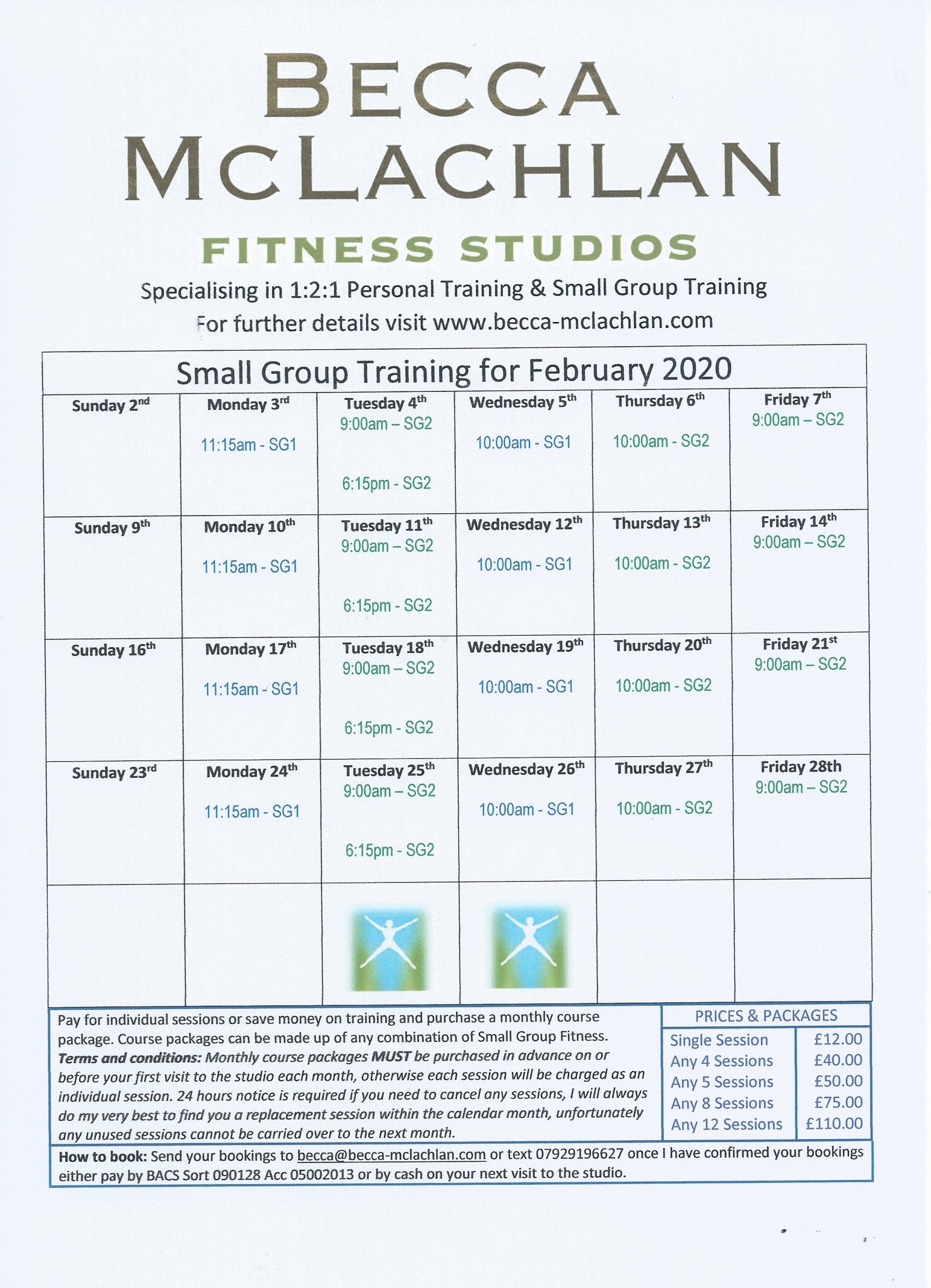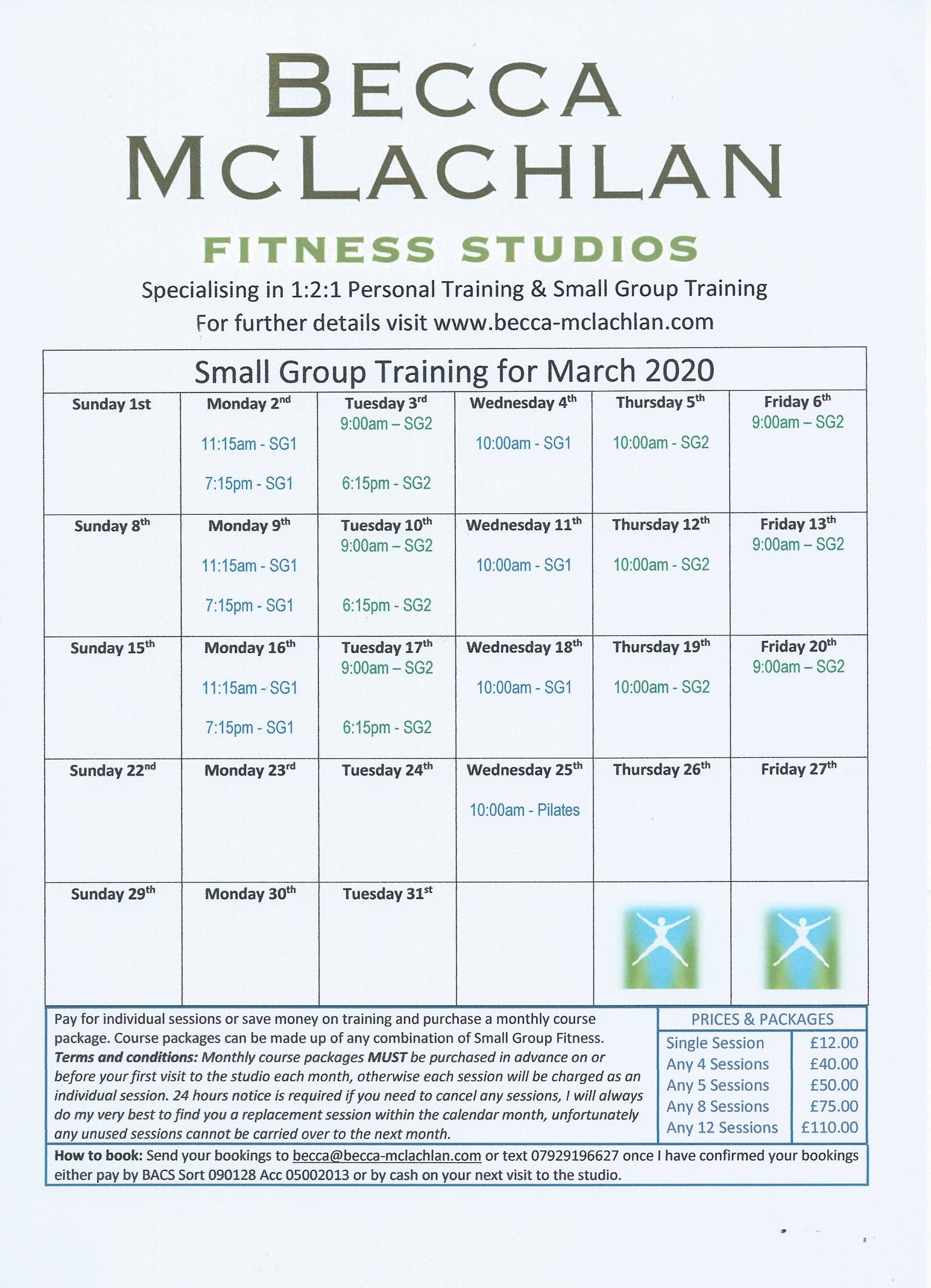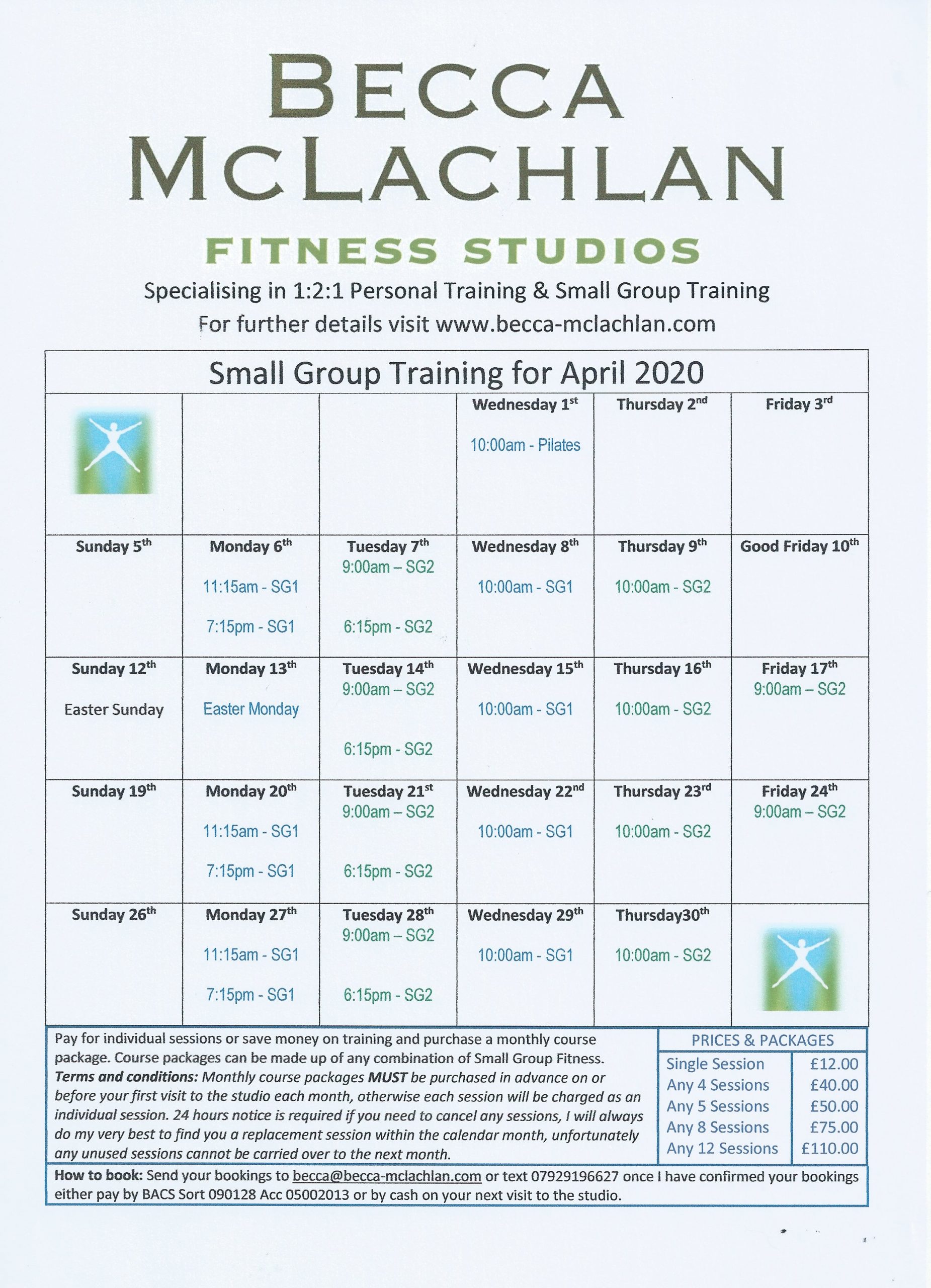 Small Group Fitness Training
Small group training is a cost-effective way to experience the benefits of training with Becca in a fun and friendly environment.  All sessions need to be booked in advance.
Book and pay for individual sessions or to save money on training and purchase a monthly course package. Course packages can be made up of any combination of Small Group Fitness sessions that are on the monthly timetable.
Prices
Terms and conditions – All Small group sessions need to be pre booked. Monthly course packages need to be purchased in advance on or before your first visit to the studio each month, otherwise each session will be charged as an individual session. 24 hours notice is required if you need to cancel any sessions and Becca will always do her very best to find you a replacement session within the calendar month, unfortunately any unused sessions can not be carried over to the next month.
Small Group Fitness Level One (SGF1)
A great mix of cardio training using machines, combined with strength, conditioning and toning intervals.
Small Group Fitness Level Two (SGF2)
Varied sessions which may include, HIIT, boxing drills, kettlebells, spinning, cardio machines and free weights.
Private Group Training
Becca Mclachlan Fitness Studios also gives the option of booking your own private group session so you can train with friends, family or work colleagues. email becca@becca-mclachlan.com for further details, prices and availability.