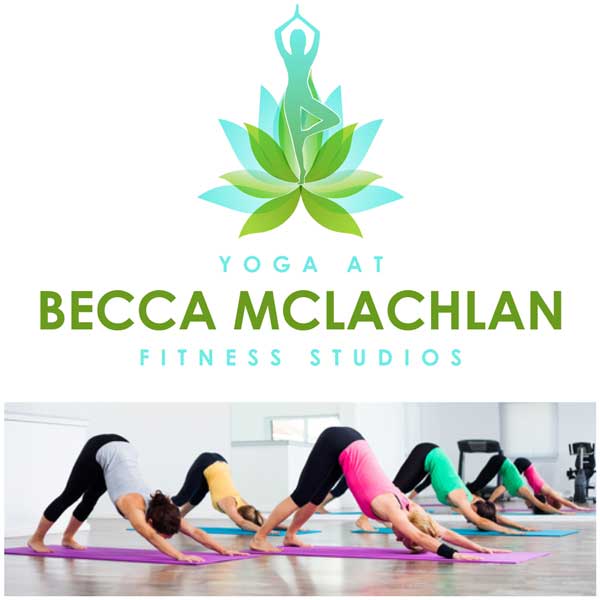 ​      Click Here to view the latest Small Group Yoga schedule.
Yoga is an invigorating physical practice. It is also an inward journey of self discovery and healing that has the ability to calm the mind and soothe the soul. The grace, clarity and strength that comes from the practice of yoga gives you the necessary tools to move through life's challenges with a sense of groundedness, ease and fluidity. No matter your gender, age, strength or flexibility – YOGA IS FOR EVERYONE; just come with an open mind and see how yoga can enhance your life.
 In each class there is a maximum of 9 students so you'll receive plenty of attention to ensure you have correct body alignment. All sessions need to be pre-booked. Mats and props are provided unless you prefer to bring your own. You can find a brief description of each type of class below.
Small Group Yoga (SGY1)
Mondays 6pm and Fridays 10.15am
These sessions are perfect for beginners or those that prefer a gentler pace. In these classes you will learn to establish a deeper awareness of your breathing and will be guided through some basic yoga asanas (postures) and begin to explore some simple floor and standing sequences. With special attention on alignment, technique and how to enter and exit the asanas safely. 
Small Group Slow Flow Yoga (SGY2)
Mondays 6.45am, Wednesdays 7.15pm and Thursdays 12.30pm
Each session begins with pranayama (breathing practice) followed by mobilisation to warm up the body before moving on to slow vinyasa  sequences to help build strength and flexibility. Each class finishes with some juicy stretches which stimulate the parasympathetic nervous system to promote deep relaxation.
​Small Group Dynamic Vinyasa Flow Yoga (SGY3)
Sundays 10.15am
​These sessions are designed to improve stamina, strength and flexibility. They combine pranayama techniques, long thorough warm-ups and creative standing sequences that are intelligently weaved together. In these sessions you will also be introduced to basic arm balances and inversions. Each class concludes with slow seated and lying sequences, ending in savasana (corpse pose) to promote a great sense of relaxation in the mind and body. The atmosphere created in the classes is both joyful and meditative.​​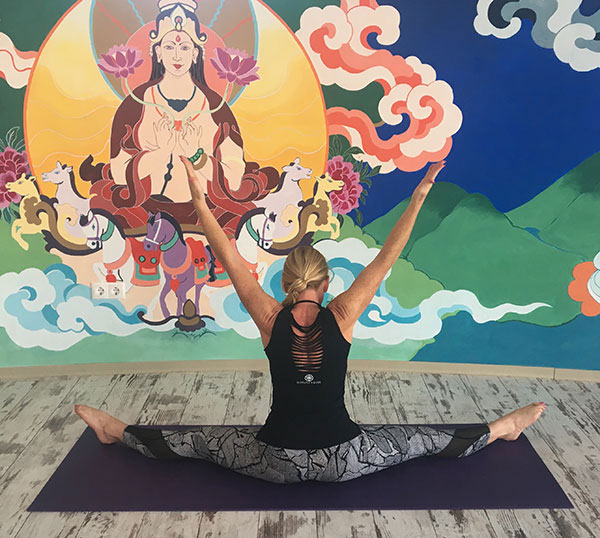 ​Private One 2 One Yoga
​If you feel that you require a more personal touch or a head start on your yoga practice book a private One 2 One session where Becca will teach you a bespoke practice catering for your own personal need and ability. This is one of the most traditional ways of learning yoga from teacher to student.​​
Private one 2 one training £55
Two people share a private session £37 per person
Three people share a private session £30 per person
Four people share a private session £25 per person
Five people share a private session £20 per person
Six people share a private session £15 per person
To book or for further details email becca@becca-mclachlan.com
Click Here to view the latest small yoga schedule.
Yoga class etiquette and things you should know about my sessions!
Mats and props are provided but you are welcome to bring your own if you wish. For hygiene reasons you may like to bring along your own yoga towel.                                                                                                                                                                                             Towels are available to purchase at the studio £15 each.
So we can maximise space please do not bring your shoes and a pile of personal belongings into the studio.
Arrive 5-10 minutes before your session, walking in late disrupts the class. If you arrive more than 10 minutes early and the door is closed please wait outside or in the club house as I may be teaching another class or be with a personal training client.
If you are working with any injuries or could be pregnant please let me know on arrival.
Plastic cups are no longer available at the studio, bring a re-usable bottle which can be filled at the water cooler.
Please turn your mobile phone to silent and keep it out of sight.
Everyones bodies are made differently and we all make different shapes in poses. So please don't worry if your pose looks totally different to the person on the mat next to you.
During the class I often walk around and give assists, assists encourage you to go a little bit deeper. If for any reason you prefer not to be assisted please let me know.
Yoga should never be painful, never force postures, if you experience pain ease off.
If I see you doing a posture with bad technique I will correct you, if you are struggling with any of the postures or not sure whether you are doing them right please don't shout out during class, come and speak to me at the end of the session.
Please stay for the whole class, if there is an occasion when you do have to finish early let me know on arrival and leave before savasana.
**Please note it you are purchasing a monthly class pass this must be paid for on or before your first visit to the studio each month. Otherwise all sessions will be charge at the PAYGO rate of £12 per session. If you have purchased a monthly package and need to cancel a session 24 hours notice is required. If the required notice is given I will do my very best to find you another session within the month. Any unused sessions from monthly packages can not be carried over to the following month.**